The Nissan Leaf Plus has more range than a base Tesla Model 3, and better reliability.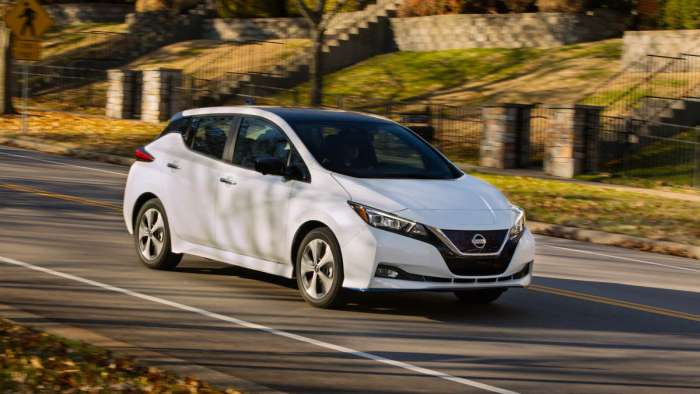 Having launched at the end of 2010, the Nissan Leaf is the granddaddy of electric cars these days. Even so, new features, and a new battery last year, brought its specs up to par with the latest in electric cars from Tesla and others.
The new battery gives the Leaf a range of up to 225 miles between charges, a few more than the hypothetical base model of the Tesla Model 3, and a few short of the more popular Model 3 Plus at 240 miles.
Buyers considering an electric car would do well to test drive the Leaf. Itís an under-rated machine. Itís not as fast or as high-tech as a Tesla. Itís not as cute as a Kia Soul EV nor as roomy as a Niro. But it may be the goldilocks of electric cars.
EV Granddaddy Nissan Leaf takes on Tesla, and has some advantages