The first 2018 Nissan LEAF rolls off the line in Tennessee. Is a LEAF NISMO hot hatch far behind?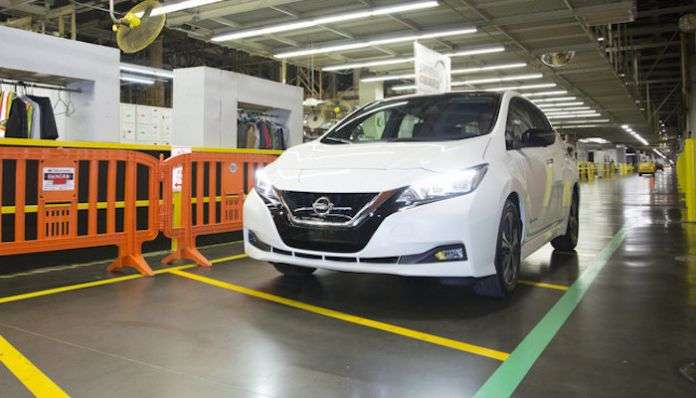 As the next-generation 2018 Nissan LEAF
rolls off the assembly line
in Smyrna, Tennessee, we wonder, could a hot hatch version be far behind? The new LEAF will hit showrooms in the U.S. as soon as next month, just in time for the start of a new year. When will the Japanese automaker release an eco-performance version?
Nissan unveiled a new
LEAF NISMO concept hot hatch
at the 45th Tokyo Motor Show to show what they can do with the all-electric model. Nissan and NISMO already produce hotter versions of their regular cars like the Juke, Juke RS, 370Z and GT-R models. Is a LEAF NISMO coming next?
First 2018 Nissan LEAF Rolls Off Assembly Line; Is LEAF NISMO Far Behind?